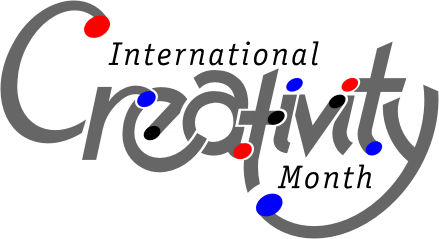 I was turning the page on my librarian's desk calendar to February when something caught my attention: under January highlights I saw listed
"International Creativity Month."
Whaaaaat?
A month designated for creativity?

That's fantastic!
Here at
The Stylish Studio
I'm on the pursuit of creativity 24-7, so I'm sorry to be alerting you about this exciting news on the last day of January, but better late than never right?
Somehow I knew you'd understand.
Here are some resources for you for a year long (lifetime!) celebration of creativity:
International Creativity Month
Very Special Sites to Visit about ICM
Randall Munson, Founder, International Creativity Month
ArtLex
Traits of Creativity
~Cheryl Gee is a school librarian and mixed media artist who is living, working and creating happily in Texas.